News
News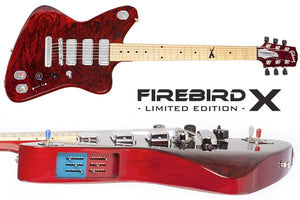 Gibson Destroys 300+ Firebird X's 0
Hard to believe but then again maybe not. The Firebird X was the death of
Henry
Juszkiewicz's
career as the CEO of Gibson. The guitar was clunky, antiquated and lacked the Gibson vibe. It was a computer guitar and the technology, albeit great for an Electronic musician, just didn't have the appeal most guitarist seek in a guitar. However, after this move the guitar is sure to increase in value due to its rarity. If you find a deal out there you better snatch it up.
Guitars For Sale - Megatone Music 0
Guitars are definitely one of the most in-demand instruments for people to learn. Finding guitars for sale is quite easy if you shop online, but even better deals may be found in our local store.
How much do used guitars cost?
It's hard to give an exact figure since there are so many types, brands and age groups for guitars. A reasonable budget may be around $400, including some basic accessories. For a cheap beginner guitar, it wouldn't be too hard to find something under $100. Finding cheap guitars for sale also depends on what is available locally.
About how much is a Gibson guitar?
Gibson guitars have a varying price range between models, but it usually isn't cheap. Some models may be had under $1,000 while some fetch for over $6,000.
Commemorative Les Paul guitars with flame tops can found up to $10,000 depending on the condition and its custom fit. An entry-level guitar with a flat top is around $500 to $600 in many shops.
Who bought Gibson Guitars?
The famous guitar company actually had financial problems in recent years, even though there is so much demand for their vintage guitars. The company wasn't actually bought, but instead, they are clearing debts and reforming the company so that it's operational after the proceedings.
Which Yamaha guitar is best for beginners?
Yamaha's FG series is designed for beginners and should be considered when you are looking for your first guitar. In particular, the FG830 sounds great and feels comfortable to hold. The guitar line feature spruce and rosewood within their guitars.
Is playing the banjo similar to a guitar?
The banjo has a bright sound due to the metal resonator and it is significantly louder than a guitar without an amplifier. This instrument is ideal for playing if you don't want to use an amplifier, and it was the case before amplifiers were even invented.
The way you play the banjo depends on the string count. The four-string banjos are strummed and used for rhythm. The five-string banjos are played by finger and can create more complex music.
Is Ibanez a good guitar?
Ibanez is one of the more reliable brands on the market, but you can't always say it is the best guitar out there. The biggest feature is that they have slim and lightweight bodies, making them more efficient to use for long periods.
The price ranges and models linearly go up in both price in quality. This at least lets you know that if you pay more money, you will be getting a better quality guitar. You may find these guitars for sale in both local shops or online.
If you are looking for a used guitar, many of the early Ibanez models were fantastic. One may argue that their quality control was better back in the day.
There are many guitar brands out there with varying features and price points. Whether you are a beginner or an expert, you may find a good deal on a guitar by going into our shop.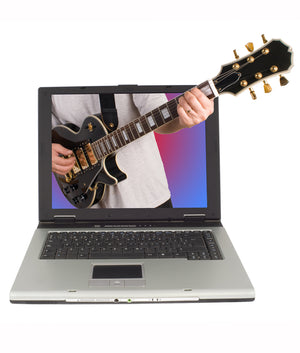 10 Great Sites for Musicians That Will Take You To The Next Level 0
We all have our list of favorite websites. I decided to create a list of some the best websites I have found for musicians who use the web as a learning tool. Each site is unique in it's own way but I believe the ones presented here bring value. Some are free to use and others may have a small subscription fee.